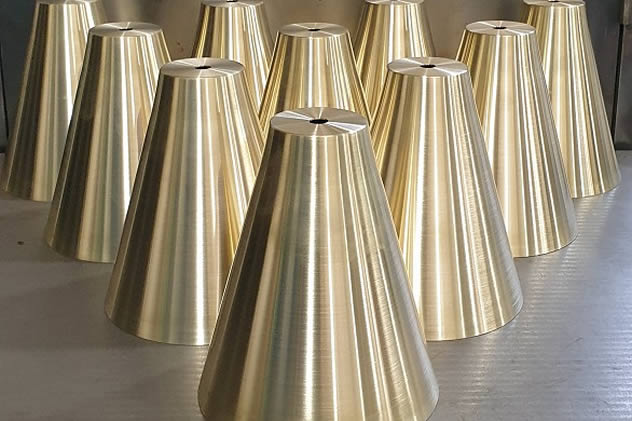 SPIN360° specialises in bespoke metal spinning commissions
From interior designers working on high end projects to members of the public wanting unique lighting.
Contact us to see how we can help you with your next project.
SPIN360° has worked with a lot of artists on artistic installations
Using a flair for design and the knowledge of how spun components can be used to achieve the desired results.
Adding patinas in house to the metal really can transform the ordinary into something memorable.